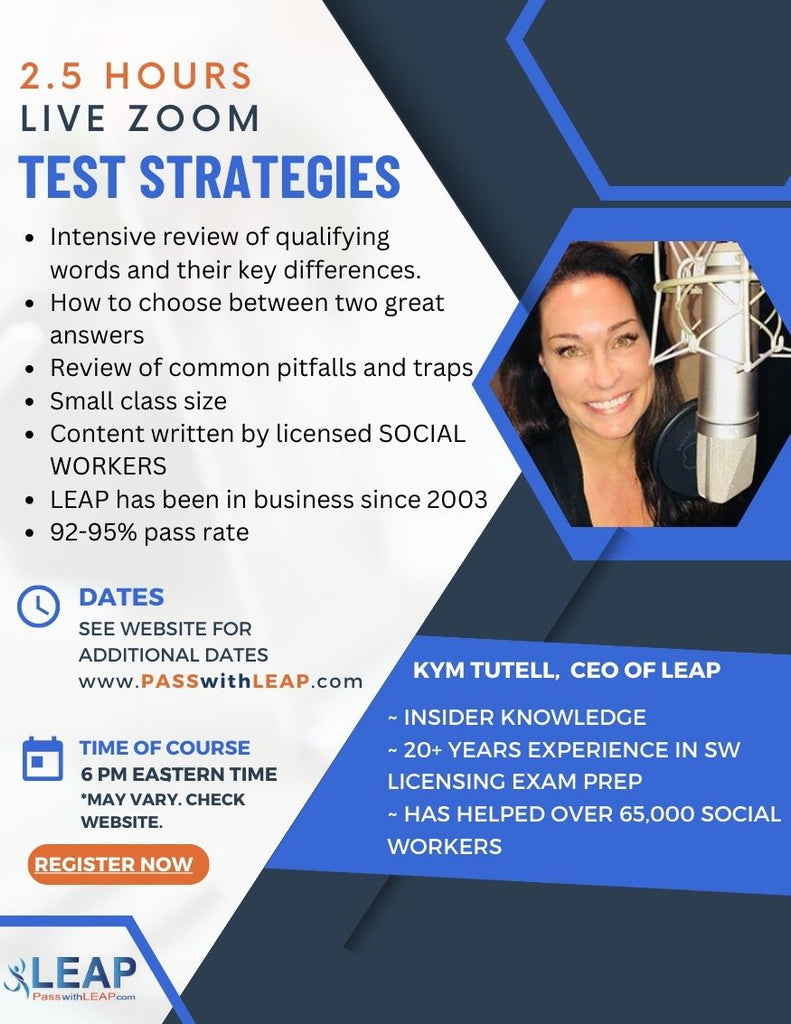 Test Strategy Class - Live, Interactive, Small Group 2.5 hours. All Exam Levels
THIS COURSE EARNED ALL 5-STAR RATINGS IN OUR PARTICIPANT SURVEYS!
Good test strategy is crucial in passing the social work licensing exam. In this 2.5 hour, live Zoom course, insider and LEAP CEO, Kym Tutell (past president of NASW, Dr. Wehrmann may also join the call) will discuss how to choose the right answer and how to distinguish the key words you will see repeatedly on the ASWB social work licensing exams, such as first, next, most likely, least likely, and best. This course is in high demand and is purposely kept under 30 participants to enhance the experience. Register today to guarantee your spot.  
The presenter is a former NASW state executive director and previously wrote licensing laws. She has worked in social work licensing exam prep for more than nearly 20 years. 
*Non-refundable course fee. One course date transfer permitted for extenuating circumstances. Prior written authorization needed.  One or both instructors will teach the course depending on availability.